Simone Gullì is born in Rome where he graduated in piano "Cum laude". After that he studied harpsichord with M° Ottavio Dantone and M° J.B. Christensen at the Schola Cantorum Basiliensis. Later on he graduated in harpsichord and ancient music in Milan at the Giuseppe Verdi High School of Music . In the mean time he also studied at "La Sapienza University of Rome", becoming Doctor in Literature and Liberal Arts in year 2007.
Concerts: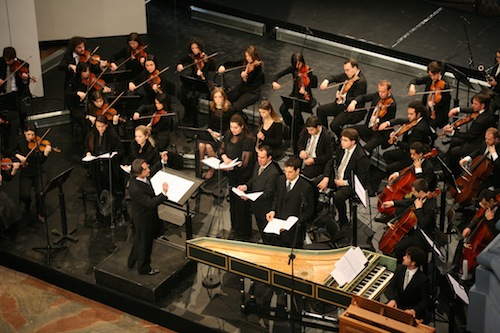 Simone Gullì is a member of the Cherubini Orchestra of Piacenza. He took part to several Music Festival as Solo Artist, such as The Konzerthaus in Wien; the concert seasons 2002,2004,2008 at the Auditorium Parco della Musica in Rome (also together with The Santa Cecilia Orchestra of Rome);Maggio Musicale Fiorentino in 2006; Musica Antigua in Sevilla, Cordoba, Huelva, Vidreres , Tarragona and Cadìz – Spain  Three Solo Tournées with the Youth World Chamber Orchestra in year 2002, 2004 and in 2005 both at the Malta and Tallin Opera House He also took part as continuista, to the main Antique Music Festivals, such as the ones in Halle, Beaune, Cracow and Santiago de Compostela plus four editions of the Salzburg Festival (from 2007 to 2010) and many others events.
Recordings: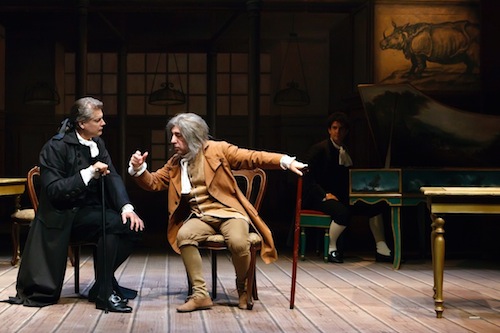 Simone Gullì has cooperated with the German Television, the Swiss Italian Radio, the Austrian Radio,the Polska Radio, RAI TRADE and Radio Vaticana; furthermore he has recorded music for many minor recording houses, such as Stradivarius, Tactus, Bongiovanni, R.T.S.I. and Dynamic - but also for major "cult" like Decca and Deutsche Grammophon, playing together with several Antique Music Groups and famous Directors (like Claudio Abbado, Kurt Masur, M. Letonja, C.P. Flor, F.M. Sardelli, A. De Marchi , D. Fasolis, Ottavio Dantone and Riccardo Muti). In 2008 he recorded with Decca a CD of Haendel's Concerts together with the Accademia Bizantina – Director Ottavio Dantone. In the same year he also recorded with Deutsche Grammophon a CD of Pergolesi's Cantate together with the Mozart Orchestra of Bologna –Director Claudio Abbado. In 2009 he recorded for the same Recording House a CD of Haendel's Cantatas, together with Modo Antiquo in Florence at "La Pergola " theater.
Recent works: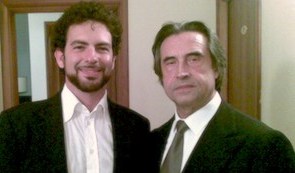 Simone Gullì has recently cooperated with some of the most important theatres in Europe in order to realyze Lyric Operas – i.e. Theatre de Champs-Elysées in Paris ; Teatro Real de Madrid; Vlamsee Opera, Gent & Antwerpen. He was also invited to the Radio Show "Notturno Italiano" for the RAI Radio Televisione Italiana, where he gave a 45 minutes long interview, as Italian Ambassador in the World for the harpsichord. He also played the part of a harpsichord player/actor in a theater satiric work of D. Diderot " Rameau's Nephiew", with the very well-known Italian actor, Silvio Orlando: during the Tournée they made 44 performances in the main Italian theatres. (i.e. Teatro Fraschini in Pavia and Teatro Eliseo in Rome)
What Critics say:
Frequently in Spain, Simone Gullì has gained the approval of the local Musical Review: "…dio una auténtica exhibiciòn de brillantez y profundidad, con fraseo exquisito y fluido[...]" (Diario de Sevilla) "...un sonido empastado y bello; musical, elegante y audaz con las dinàmicas..." (Diario de Càdiz)." Diario de Càdiz